Casa do Impacto talked with Joana Pinto, co-Founder and CEO of Clynx, one of the projects that ends the training period for the Rise for Impact acceleration program this month.
We enter the final stretch of Rise for Impact training period and invite the 10 participants to take a look back at their journey so far. Then, on December 16th, we will meet the three finalists of the program who will enter the incubation phase, which will lead them to the final prize, in an event not to be missed (more information soon on Casa do Impacto's Facebook)!
In today's interview, you get to know Clynx, which addresses common problems among physiotherapy patients, through its Motiphy+ solution, which is easy to use and portable and can be used both in-clinic and at-home treatments.
How did the idea of creating Clynx come about?
We met at JUNITEC, a student association developing innovation and entrepreneurship projects, when we were still students at Instituto Superior Técnico. In common, we had an entrepreneurial spirit and the desire to create a project with a positive impact.
When in 2018, we identified that one of the biggest problems in Physiotherapy was related to the lack of motivation and the little experience felt by patients, we tried to investigate the whole context. This led us to study ways to improve the treatment experience, and then we came across the concept of serious games. We started a period of interviews and market validation with the Physiotherapy community, including all stakeholders. Finally, we decided to design a solution that met the needs reported.
Thus, Clynx's mission was born: to make Physiotherapy a more motivating and pleasant experience for the patient through a digital and innovative tool capable of also responding to the needs of Health Professionals and Clinical Entities.
How did you find out about Rise for Impact? What prompted you to participate?
For some time now, we have used the United Nations SDGs as a reference in defining our performance and strategy, giving great value to the impact that our project can generate. So, when we learned about the beginning of this edition of Rise for Impact, our intention to integrate the program was immediate. But, above all, we wanted to be part of Rise for Impact because we knew that contact with a reference such as Casa do Impacto would be an opportunity to learn, increasingly, how to boost (and measure) the positive impact we generate in healthcare in Physiotherapy.
How has your experience been in these 3 months of training? Something you want to highlight?
The experience in Rise for Impact has been very positive and essential for us to fine-tune parts of our business strategy, aligning it robustly with the positive impact we want to generate. We highlight the presence and availability of mentors, Miguel Teixeira and Francisco Neves, and the opportunities for Masterclasses that Casa do Impacto provides weekly. Those have allowed us to get in touch with different vital themes, from commercial approaches and legal aspects to financing opportunities and boost Clynx's growth.
What is it, how does it work, and who is Clynx target?
At Clynx we have developed a Digital Physiotherapy solution, Motiphy+, which provides a video game-based exercise approach and thus a digital and motivating experience. Furthermore, due to the solution's ease of use and portability, elderly patients can use it in the comfort and safety of their home, always with guaranteed clinical follow-up through the Physiotherapist Portal.
With this solution, we respond to the needs of end-users (patients) and our customers (clinical units).
Since the beginning of the project, what were the greatest difficulties you felt and the most significant milestones reached?
The healthcare market is characterized by long sales cycles and some resistance to adopting new operating methodologies in the daily routine of healthcare entities, despite increasing demand for innovation. This means that, at the beginning of our activity, there was a prolonged period from showing interest in our solution until the health entity started using it recurrently. Fortunately, in recent months we have managed to speed up the negotiation and implementation processes a little, and we have been receiving increasing recognition and trust from Physiotherapists and Clinics.
At an early stage of our journey, we enjoyed being recognized by EIT Health as one of the most innovative startups in Digital Health. Furthermore, in 2019/2020, Govtech, a contest promoted by the Portuguese government, recognized Clynx as one of the three winning startups for impacting the Sustainable Development Goals defined by the United Nations. This recognition allowed us to win a grant of 30,000 euros for our social impact, particularly in SDG 3 – Quality health and well-being.
This year, we completed our first round of Pre-Seed investment, 150,000 euros, with Think Bigger Capital.
We are proud to have started marketing at a national level about a year ago in terms of business development. As a result, we are already working with major healthcare entities, both public and private sectors. As evidence of this, it was a privilege to have received the 1st prize at the Grow Innovation Award, which recognized Clynx as a winning startup for the results of the partnership with CUF and the impact that we could bring to Physiotherapy with it!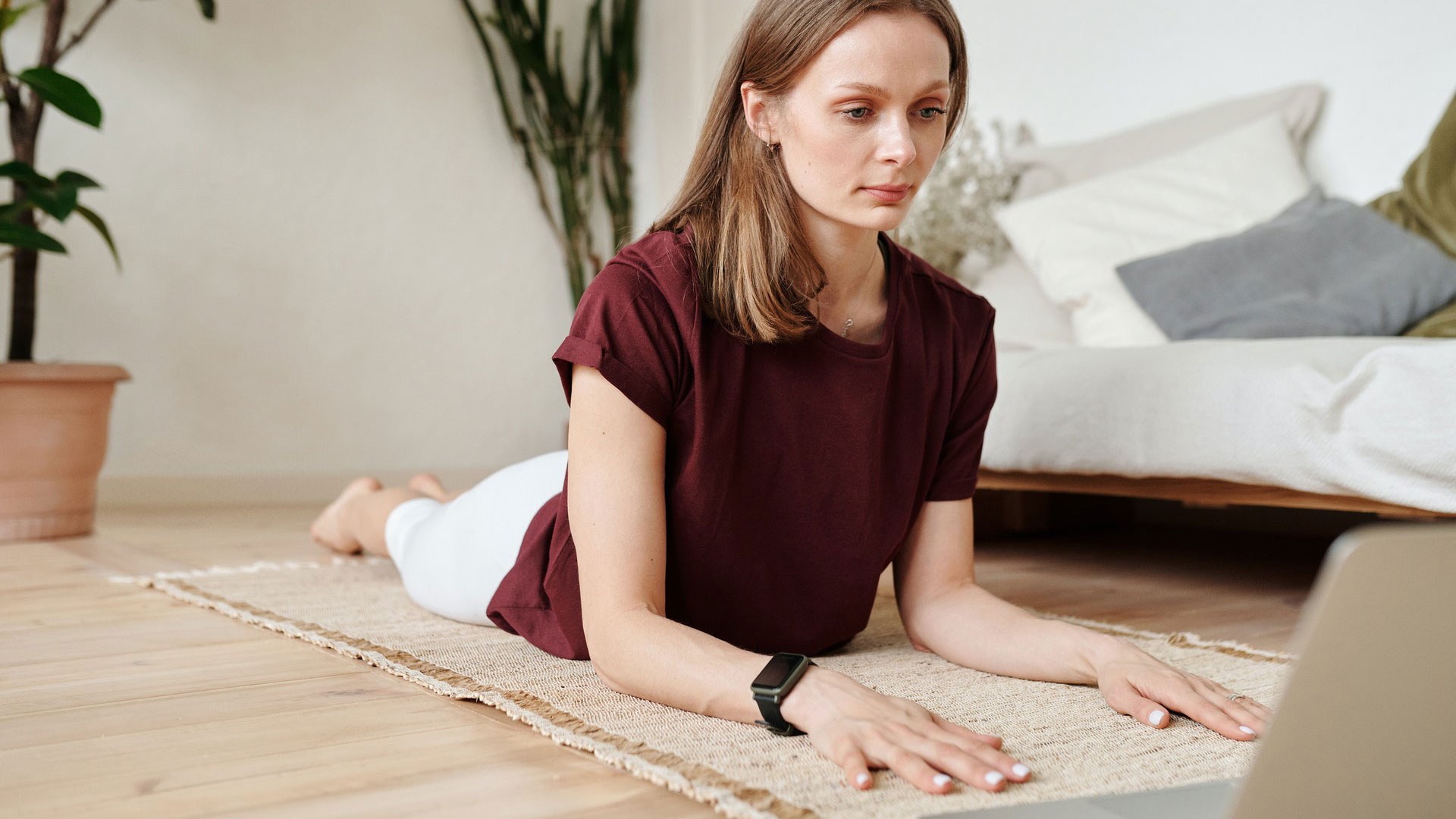 Our solution has served over 2000 Physiotherapy sessions, in the clinic and at home. Patients report an 84% improvement in their treatment motivation from this user base.
Your solution is already in use. Can you share with us the feedback you have received from platform users?
Our solution has served over 2000 Physiotherapy sessions, in the clinic and at home. Patients report an 84% improvement in their treatment motivation from this user base. In addition, 95% of patients who use the solution in a telerehabilitation context would recommend Motiphy+ to a friend who needs rehabilitation treatment.
From the point of view of Physiotherapists and Clinical Administrations, the solution positively impacts patient autonomy, enhances their accountability and education for the treatment, and benefits clinical entities to optimize their logistical organization and resources.
What would it mean for you to win Rise for Impact?
Winning Rise for Impact would be an unparalleled opportunity for us to continue to grow Clynx, valuing our social impact nationally and leveraging its international potential. Belonging to Casa do Impacto has been a fantastic experience. We believe that if Clynx is the program winner, the support of the partner network would be an essential enhancer for the impact that we want to deliver to patients and in Physiotherapy healthcare.
How does the project contribute to achieving the Sustainable Development Goals of the UN 2030 Agenda?
WHO (World Health Organization) recently estimated that 1 in 3 people should undergo rehabilitation treatment. This is a voluminous estimate that owes both to the general ageing of the population, the consequences of the COVID-19 pandemic, and generally less healthy lifestyle habits.
At Clynx, we prioritize having a sustainable, conscientious and responsible business. For this purpose, our primary metric is the Sustainable Development Goals, adopted by the United Nations. We work directly on SDG 3 – Quality Health and Well-being – but we also have an active role in others such as SDG 8 – Gender Equality; SDG 8 – – Decent Work and Economic Growth and even on SDG 9 – Industry, Innovation and Infrastructures.
Thus, we designed our business to have a positive social impact on the three main Physiotherapy stakeholders:
> Patients use a fully designed solution to provide a more motivating, comfortable and pleasant treatment, impacting their quality of life.
> Health Professionals use an innovative tool that makes their work more rewarding, giving them more information and analytical capacity.
> Health Administrations meet digitalization and value-based healthcare goals, gaining the flexibility to optimize their resources, a new revenue stream (telerehabilitation) and better patient satisfaction rates.
In 2025, how do you see Clynx?
In 2025, we see Clynx responding to the challenges of Physiotherapy on several continents, being recognized for the Digitization, Innovation and Impact it brings to healthcare.
Find out all about Clynx here. Stay tuned, this month we are going to get to know the 10 projects that are participating in the acceleration and that will share their pitch on the Demoday that will take place on December 16th (more information soon on Casa do Impacto's Facebook).
Do you want to be up to date with all the news from Casa do Impacto, including our monthly program of events? Subscribe to our newsletter and follow us on social media – Facebook, Instagram,Twitter and Linkedin.