Today World Autism Awareness Day, we once again mention the incredible work of Vencer Autismo, a startup residing at Casa do Impacto since 2021, now developing an intervention project with primary school students, through virtual reality.
4min. reading
On this World Autism Awareness Day, the UN says, and we underline: there is an urgent need to transform the narrative at home, at work, in the arts, and policy reshaping.
In recent years, progress has been made in raising awareness and acceptance of people with autism, especially due to the tireless work of activist allies.
The progress is notorious when the term "neuro-diversity paradigm" (coined by the sociologist Judy Singer, already in the 90s) is now incorporated into the current vocabulary of health professionals, researchers and academics.
And the premise of this term is that if "we are all different", then there should be, or not existing, space for all of us to participate fully as active and fundamental members of society, contributing with unique characteristics and talents and being accepted and supported also in the unique difficulties that characterize us.
The narrative has to change: we cannot continue to "convert" or "camouflage" the differences so that they are accepted in the so-called neuro-typical models of society. It will be these social models that will have to change to embrace and value the contribution that people with autism and other neuro-divergences bring to the world of work, to the home, to the world of arts and the formulation of public policies.
Even today, discrimination and challenges are present, however, the new narrative assumes that people with autism and other neuro-divergences can claim their dignity and self-esteem, through their full integration – towards an inclusive, equitable, sustainable and safe world.
If all people are unique, then autism is just a different way of understanding the world. Now what is needed is for the rest of the world to understand autism differently.
Today, World Autism Awareness Day, we once again mention Vencer Autismo, a startup incubated at Casa do Impacto since 2021 that aims to change the social paradigm and end the stigma related to autism.
In the first years, the object of Vencer Autismo focused more on therapy for children with autism. However, over time, he realized that the big challenge was not in people with autism, but in society (parents, educators, health professionals…) who generally did not understand, did not know how to deal with it and developed fears and stigmas about the condition. In this sense, he ended up directing the focus of his work to the transfer of tools and knowledge, to change the paradigm and achieve a more inclusive and flexible society.
Learn about Vencer Autism HERE!
From the successful intervention model to the new Virtual Reality project
Vencer Autismo's intervention model offers the sharing of knowledge, techniques and specific strategies for all those who have direct and indirect contact with people with autism, thus contributing to the maximum development of individual potential.
This sharing is carried out through personalized events and mentoring, motivational talks and talks about diversity and inclusion and the impact achieved has been incredible.
In addition to the thousands of positive testimonials that it permanently receives, it has ever-increasing membership numbers:
> 379 events | + 65,600 people impacted
> 575 mentoring sessions | 80 caregivers impacted
> 207 coffee sessions win | + 613,700 views
> + 238.84 Likes on Facebook | + 745,916 views on Youtube
Now, Vencer Autismo proposes a new model of intervention for students. Still, in the development phase, it promises to be the project that will take a giant step forward in reducing the negative stigma of autism in schools.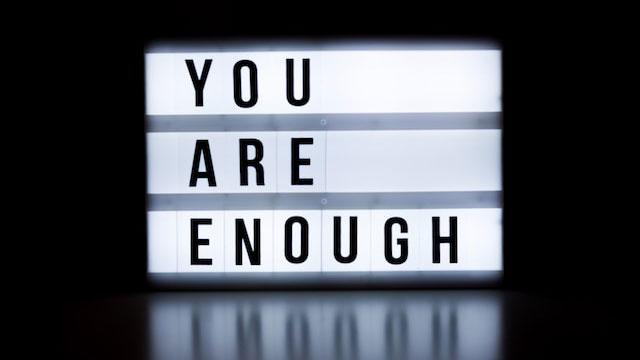 A unique experience, given that virtual reality will allow students to put on the "lenses" of inclusion and experience the sensations of a person with autism in the classroom.
The experience is supported by materials and pedagogical challenges that help teachers to build classes and activities that allow everyone to understand autism in a much more striking way.
The recipients are 1st Cycle students (it will gradually approach all study cycles) and the project was developed with the support of partners: CIS-Porto; Sage Foundation; Escola Superior de Saúde – Inst. Politécnico do Porto and Nova SEB Social Consulting.
Do you want to know more about: what is neuro-divergences or what is neuro-diversity? The ION – Institute of Neurodiversity – UN partner on this Day for Autism Awareness, explains.
Neuro-diversity describes the idea that there are people who experience and interact with the world in different ways, transposing the idea that there is no "right" way to behave, learn and think.
Neuro-divergences encompass groups of people with Autism, but also with other diagnoses such as ADHD (Attention Hyperactivity Disorder), Dyspraxia, Dyscalculia, Dysgraphia and Tourette's Syndrome. People considered "neurotypical" are those whose brain works according to what society expects.
Neurodiversity encompasses those natural variations of the human brain that affect socialization, learning, attention and mood.
People with neuro-divergences are found in all global social groups: they are in all socio-economic groups, in all ethnicities, nations and cultures, in all industries and professions, in all kindergartens, schools, workspaces and administration.
Do you want to be up to date with all the news from Casa do Impacto, including our monthly program of events? Subscribe to our newsletter and follow us on social media – Facebook, Instagram,Twitter and Linkedin.