Casa do Impacto talked to Beatriz Costa, Project Manager at Semear Cerâmica (Sow Pottery), one of the projects that end this month's training period at Rise for Impact acceleration program.
We enter the final stretch of Rise for Impact training period and invite the 10 participants to take a look back at their journey so far. Then, on December 16th, we will meet the three finalists of the program who will enter the incubation phase, which will lead them to the final prize, in an event not to be missed (more information soon on Casa do Impacto's Facebook)!
In today's interview, you will learn about Semear Cerâmica, a project designed within Semear Academia's scope to develop social, personal and professional skills for young people and adults with intellectual disabilities.
How did the idea of creating Semear Cerâmica come about? And how is it connected with Semear Academia?
It arose somewhat because all other projects in Semear – Terra de Oportunidades (Sow – Land of Oportunities) program appeared. BIPP, as the promoting association of the Semear program, was created by Joana Santiago, its Program Director and President. It aimed to generate answers that until then did not exist or were quality insufficient for people with intellectual and developmental difficulties (DID – Intellectual and Developmental Disability) – the primary target audience of the Semear program. The motivation for working with this specific target audience began with a personal encouragement from Joana herself, who wanted to see her child growing up with adequate answers to his needs, that would enable him to have a better future.
To date, this program encompassed 3 projects. First, Semear Academia (Academy) promotes this same audience's training and socio-professional inclusion. Then two other social businesses – Semear Mercearia and Semear Terra – in which these people participate as employees and simultaneously constitute spaces for practical training in the actual context of Semear Academia.
However, the area in which Semear Academia provided training (agrifood area, namely food industry, storage and agricultural production) is an area that suits the profile of people with mild to moderate due to its characteristics and functions IDD. Still, it is a very complex area to profile people with moderate to severe IDD. And for the latter, the few existing responses were the Occupational Activity Centers (CAOs), which have precisely the purpose of occupying these people's time with activities but fail to promote their active participation in society or the labour market.
Therefore, Semear still did not answer young people and adults with a more severe IDD profile. And, again, starting from Joana identifying this need herself with other parents who also wanted to include their children in a response that gave them a greater purpose than simple occupation prompted the idea of initiating professional training adapted to their needs. This area of professional specialization would go through ceramics, as it had a more artistic component that could enhance their skills. After a year of this pilot training, it was found that these young people effectively created pieces that would have significant market value. This professional area could be the answer we were looking for to integrate these young people.
How did you find out about Rise for Impact? What drove you to participate?
BIPP, as an institution that actively works for social impact, has been attentive to Casa do Impacto's work. Therefore, we learned through program dissemination, which, in turn, came at a critical time when the idea of the project was beginning to gain traction. We couldn't pass up the opportunity to push this idea forward, and Rise for Impact would enable us to do just that!
What is it, how does it work, and who is Semear Cerâmica target?
I ended up explaining a little in the first question. Still, Semear Cerâmica is a business of production and sale of handcrafted ceramic pieces, produced by artisans (who, at this moment, are still in training) with intellectual and development difficulties (DID). Currently, these trainees are trained in ceramics two days a week, and on the rest, they work and develop other equally important skills, such as personal, social and cognitive skills. At the end of this training course, the objective is to integrate them as employees of this business in a protected employment regime, in which they can continue to have the technical support they need. As such, Semear Cerâmica aims at contributing to their personal and professional future; as a business to all people invested in these types of causes and want to contribute to a fairer and more equitable society world.
What stage are in it now?
Right now, we're still in the creation phase but very close to the release phase!
From your previous experience with courses similar to ceramics, what is the feedback from the young participants?
More than the training itself, they are finally happy to be integrated into a job like anyone else. They are young people and adults who often do more than professional training, but without the support they need, it is difficult to find or keep a job. They want to have the same opportunities as other young people and adults their age.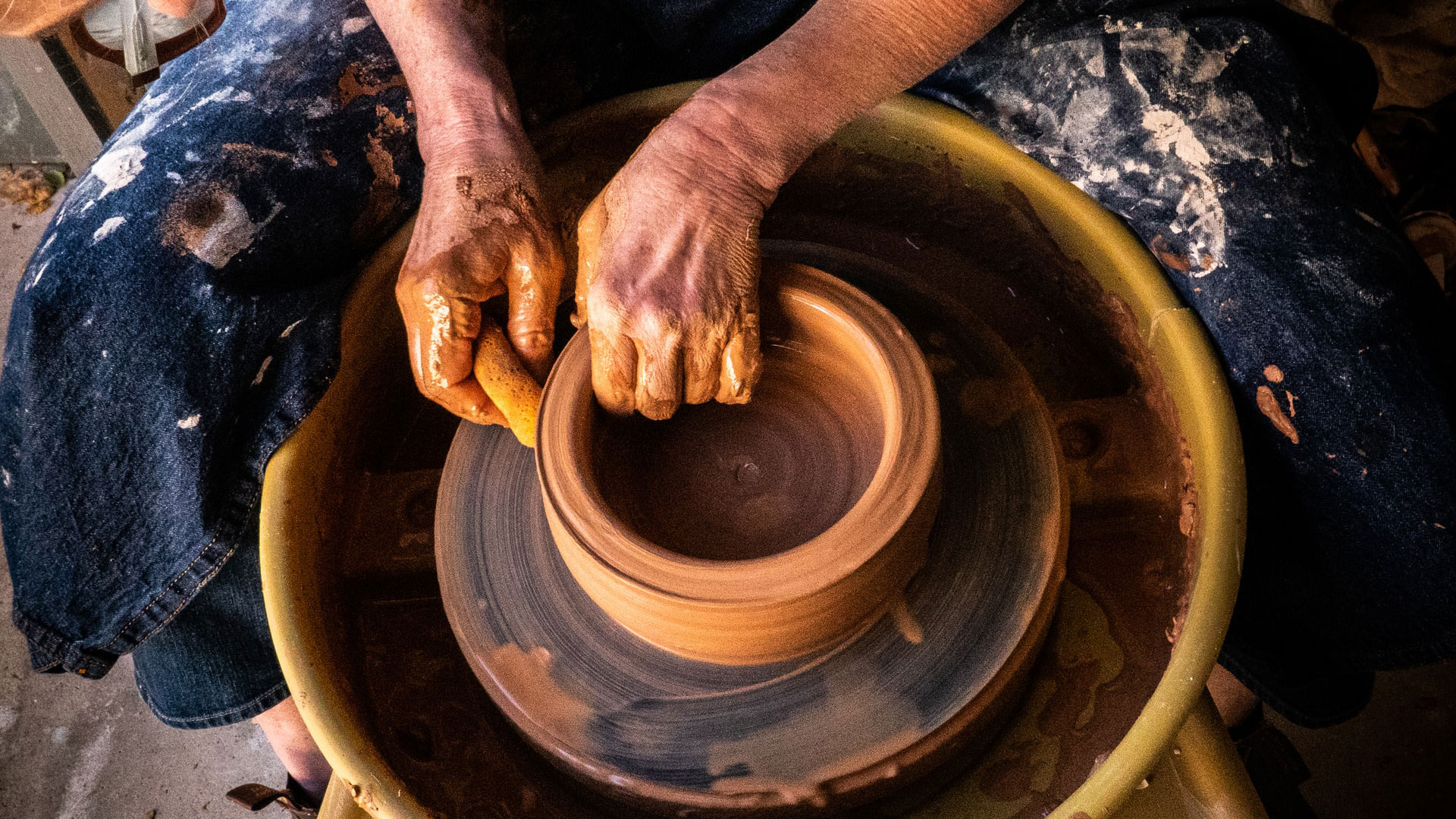 After a year of this pilot training, it was found that these young people effectively created pieces that would have significant market value.
What would it mean for you to win Rise for Impact?
Firstly, the support of Rise for Impact in accelerating and developing this project is vital. As BIPP is an association, we have many rehabilitation and healthcare technicians. Still, very few employees with the management tools necessary to run a business and, therefore, this mentoring that Rise for Impact offers is essential for us. On the other hand, being an IPSS (Social Solidarity Private Institution), financial resources are scarce and, if any, serve to maintain the operation of the entire sustainable association. As the success of a project always ends up contributing to the maintenance of others, winning the financing that Rise for Impact offers would significantly contribute to the success of Semear Cerâmica, by allowing us to acquire material and human resources to improve the quality and speed of training and production, and even of production itself, communication and project management.
And at a more global level, it would help BIPP continue to work on its mission, which is very clear: to promote the active participation of people with disabilities in society.
How does the project contribute to achieving the Sustainable Development Goals of the UN 2030 Agenda?
Smear Cerâmica actively and directly contributes to at least 4 of the 17 SDGs of the 2030 Agenda:
SDG 4 – Ensure access to inclusive, quality and equitable education and promote lifelong learning opportunities for all
We contribute to this objective by promoting equal access to quality technical and professional education, substantially increasing the number of young people and adults with disabilities who have relevant qualifications and technical and professional skills for employment.
SDG 8 – Promote inclusive and sustainable economic growth, full and productive employment and decent work for all
We promote full employment and decent work for all people with disabilities, helping to reduce the proportion of people without a job or training.
SDG 10 – Reduce inequalities within and between countries
We work to empower and promote the social, economic and political inclusion of all, training our young people on these issues, and we guarantee equal opportunities in accessing employment and in their socio-professional inclusion.
SDG 16 – Promote peaceful and inclusive societies for sustainable development, provide access to justice for all and build effective, accountable and inclusive institutions at all levels
We do this by promoting responsible, inclusive, participatory and representative decision-making of all our trainees and employees with disabilities so that they have power over their decisions and make them in an informed and accompanied manner, thus ensuring their protection and your best interest. As a result, and at its core, all Semear projects end up, step by step, promoting a more responsible and inclusive society.
In 2025, how do you see Semear Cerâmica?
In 2025, I hope that all the young people who are now in training will already be full collaborators of Semear Cerâmica, receiving a decent salary and continuing to receive the support they deserve while seeing their work being valued by the rest of society. I also hope to have the capacity to have larger groups of young people trained for this area of work and grow the project, impacting more and more people and their families. I would like the success of this project to help motivate an intrinsic change in society and in the way people with disabilities are seen.
Discover everything about Semear here. Stay tuned! This month, we will get to know the 10 projects participating in the acceleration and share their pitch on the Demoday that will take place on December 16th (more information soon on Casa do Impacto's Facebook.
Do you want to be up to date with all the news from Casa do Impacto, including our monthly program of events? Subscribe to our newsletter and follow us on social media – Facebook, Instagram,Twitter and Linkedin.