Casa do Impacto talked to Sara Gonçalves, Co-founder & CEO of Actif, one of the projects that end the training period for the Rise for Impact acceleration program this month.
We enter the final stretch of the Rise for Impact training period and invite the 10 participants to take a look back at their journey so far. Then, on December 16th, we will meet the three finalists of the program who will enter the incubation phase, which will lead them to the final prize, in an event not to be missed (more information soon on Casa do Impacto's Facebook)!
In today's interview, you get to know Actif, a startup that emerged from the need to improve the senior population's quality of life physically and cognitively.
How did the idea of creating Actif come about?
I have been interested in ageing for many years, driven by my grandmother's Alzheimer diagnosis. I have closely followed the process of physical and cognitive decline, from the period at home to the passage through day centres and her institutionalization in ERPI (Residential Structure for the Elderly). In November 2020, I met Dami, our current CTO, who also had a strong relationship with the theme of ageing in his past experiences. We realized that there is a lack of tools for this audience. Contrary to what many people think, a large part of the population considered elderly (+65 years old) use technologies and looked for solutions to become healthier.
Our solution involves providing curated and personalized content to each individual that can be used by the people themselves and by professionals from institutions who use our platform to save time in preparing activities and increase the effectiveness of their interventions.
How did you find out about Rise for Impact? What prompted you to participate?
Casa do Impacto is a reference in the world of social entrepreneurship. Since we started this project, we have been attentive to current opportunities. Therefore, Rise for Impact timings made sense for our internship, and we hope this relationship with Casa do Impacto and SCML is just the beginning!
We know that SCML can be a partner where we can validate our solution from a technical point of view and enhance our impact due to the latitude of services and the number of people that SCML currently serves. It also serves as a reference for other institutions in Portugal that want to implement our solution.
What is it, how does it work, and who is Actif aimed at?
Actif's mission is to promote more active and healthier ageing. Ageing is a process that is not always positively viewed; we lose our abilities, which can be challenging to accept. We have developed a platform with personalized plans for older adults with physical exercise and cognitive stimulation, which are easy to use via video and do not require excellent technological skills. One of the following steps is the adaptation for television to be even more accessible for people with low digital literacy.
In the first phase, our solution is aimed at professional caregivers such as ERPI technicians, day centres and social action centres. Due to the complexity of the operation and the heterogeneity of their users' conditions, they have difficulty streamlining activity plans that are interesting and, most importantly, effective. With our solution, materials are available that are designed to increase the participation of this audience through psychological strategies and recommendations based on the health conditions and interests of the group, increasing the effectiveness of the intervention and health outcomes.
What stage are you in now?
We are in the validation phase of our solution on the market. We are also developing our activity plan recommendation system based on a person's health conditions, interests and motivations. In the future, we also plan to include health monitoring data to enhance our system's capabilities at the recommendation level.
How has your experience been in these 3 months of training? Something they can highlight?
It's been amazing! First, the mentoring program made us think about all the fundamental components of our business, such as problem validation, sales strategy, marketing, human resources, fundraising, and financial management. In addition to this essential component, we value it a lot by sharing it with other entrepreneurs who are also going through the same challenges. And, of course, being part of the incredible impact community that has been growing, where we have the opportunity to participate in events and find business and investment opportunities.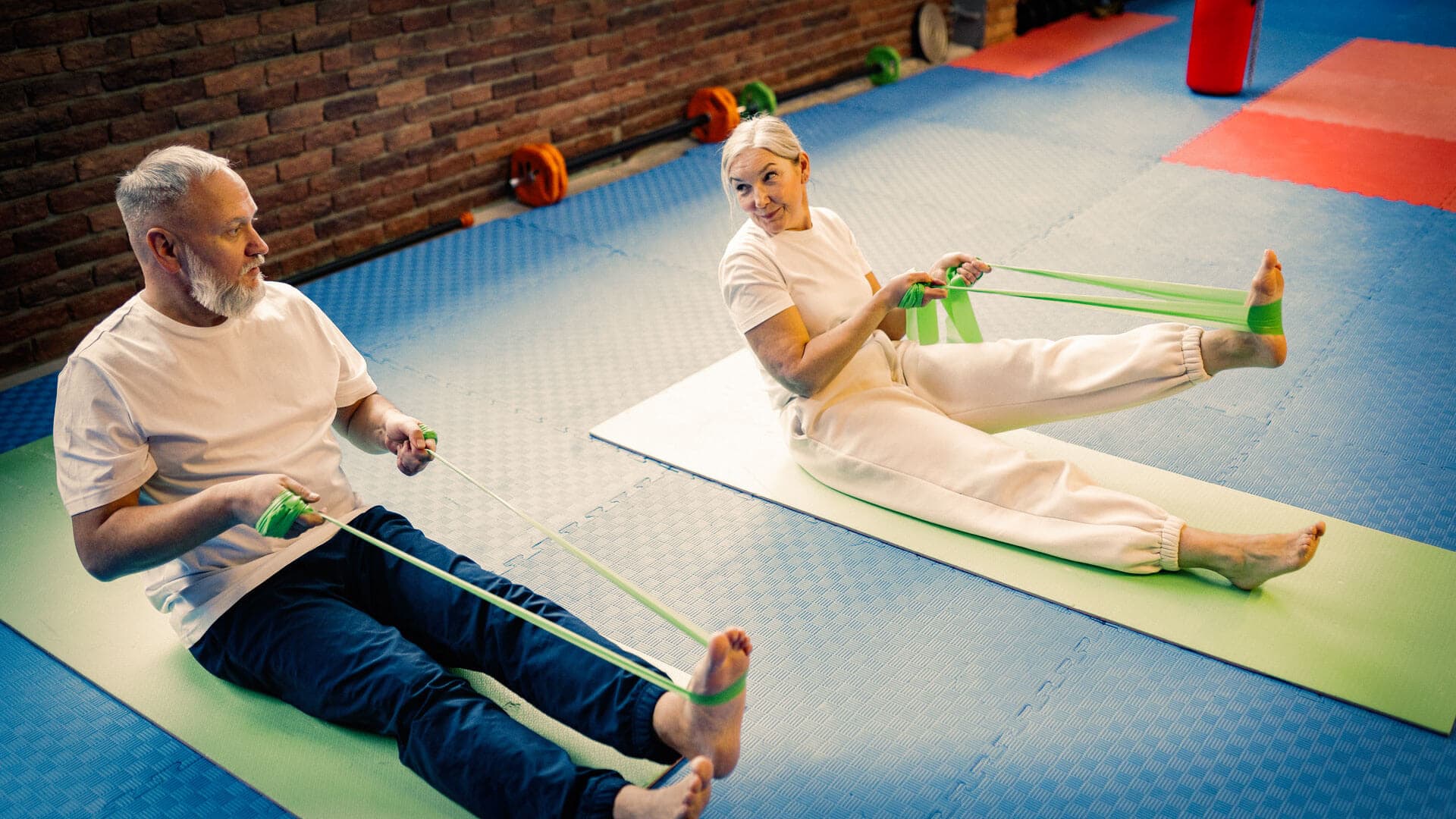 "We intend to bring entertainment content that at the same time promote healthy habits, thus increasing the participation and motivation of users in physical and cognitive exercises."
Actif claims the title of "Netflix healthy for seniors", can you share with us the feedback you have received from users of the platform?
We have received very positive feedback from the institutions, saying that it's a handy tool, which saves technicians who have little time and mental and emotional availability to continue preparing new activities time-saving. After using the platform, they also say that it is very intuitive and that users love to have new activities and content. On the part of individuals, many have told us that they feel that there are no alternatives for their age. Others stopped attending classes at risk of COVID and, therefore, think that the solution we bring is very beneficial due to the accessibility and adaptation of content to each person.
We want to bring entertainment content that at the same time promote healthy habits, thus increasing the participation and motivation of users in physical and cognitive exercises. Unlike the gamified and competitive approach, which generates frustration and lacks the human component, we chose to use content that is familiar to this audience and, at the same time, healthy, thus creating a "healthy Netflix".
What would it mean for you to win Rise for Impact?
It would be another step in validating our project, and the opportunity to continue working closely with Casa do Impacto and SCML. Naturally, it will also bring more visibility to our project at the level of potential clients, evangelists and investors.
How does the project contribute to achieving the Sustainable Development Goals of the UN 2030 Agenda?
Our project promotes a healthier lifestyle and the well-being of all people regardless of their age, in line with SDG 3 – healthy living.
In 2025, how do you see Actif?
We foresee an impact at an international level. Our solution will reach thousands of people and hundreds of institutions in Portugal, and that it will be able to expand its reach to other countries in the European and LATAM market. We want to be a B-Corp and define ESG strategies that allow us to impact externally and internally, guaranteeing equal opportunities among workers, uniformity of financial rewards, and a great professional and personal balance, ensuring the quality of life of our employees.
We will be included in research projects and awareness campaigns to promote healthy habits, which will allow our solution to evolve in the market and share our vision with elderly adults, families and professionals. We will be the reference tool to accompany and support this journey that all of us will go through as long as we live, which is impossible to avoid and will tend to be longer and longer.
Find out all about Actif here. Stay tuned! This month, we will get to know the 10 projects that participate in the acceleration, making their pitch on the Demoday that will take place on December 16th (more information soon on Casa do Impacto's Facebook).
Do you want to be up to date with all the news from Casa do Impacto, including our monthly program of events? Subscribe to our newsletter and follow us on social media – Facebook, Instagram,Twitter and Linkedin.