Within the scope of the theme that the UN focuses on this month, "Promotion for Gender Equality", we will continue to celebrate all the Women who, every day at Casa do Impacto, work on solutions for a better and more egalitarian world. To praise and thank them, we highlight examples of Women Founders, Co-founders, CEOs, COOs and Impact Startup Promoters residing in Our community!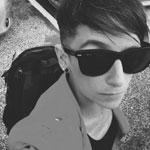 Catarina Campino | Co-Founder & < Head of Detail >,&& < Head of Detail >,& @Code Academy
For this humanist artist-turned-coding evangelist, no problem is too big, and no detail is too small. She has a , and it's in code: Eradicate all education bugs and build a better world together! # AllForCodeAndCodeForAll # FuckUnemploymentSociety .
Learning everything about everything is her profession, and having all kinds of ideas is her vocation. Obsessed with unique people and their "superpowers" hidden in plain sight, she feeds on (intelligent) humor and (good) music. However, the reality is her archenemy and (to this day) she says she never left the playground. Although initially trained to work only in the official domains of creativity and disruption, she was always bold in taking on new challenges.
She is currently < Head of Coolture >, < Head of Detail > && < Bootcamp Momma > @ < Code Academy _> @Code Academy, where he strives daily to pull talented minds out of unemployment && || out of the grip of dead-end jobs, helping them (successfully) get through full-stack, intensive, and immersive programming boot camps. She is also permanently anxious to find enough free time to return to her hip-hop classes, where she feels as happy as possible.
The Code Academy promotes intensive boot camps that transform unemployed people into successful programmers. It also teaches programming to children and young people in schools through the Ubbu platform.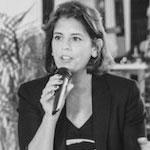 Mariana Brilhante | Co-founder @SPEAK | Co-Founder @Diversity & Inclusion Journey
Co-Founder of SPEAK, a startup that promotes the organic emergence of local communities where migrants, refugees and locals meet and develop relationships that make them feel at home in a new city. It is a linguistic and cultural program created to unite people – a sharing of languages and cultures between migrants and locals that breaks down barriers, promotes multilingualism and equality, and democratizes language learning. As a result, anyone can apply to learn or teach a language or culture, including that of their country
She's also Co-Founder of Diversity & Inclusion Journey, a project that works with organizations and their leaders to foster inclusive environments where all employees can contribute. Here, Mariana contributes to developing DEI (Diversity, Equity and Inclusion) strategies, working from the audit and definition of goals to implementing and monitoring results.
She has Consulting, Training & Development, Diversity & Inclusion, Cultural Diversity and Social Inclusion skills.
Academia de Code and Speak are two of the Founding Partners of Casa do Impacto – find out about the rest here!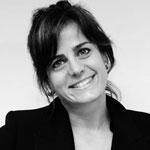 Elena Parras Durán | Founder & CEO @55+ | Impact Entrepreneur
After working eight years at Unilever Portugal (and for a short period at Unilever Holland), in November 2017, she began her journey as a Social Entrepreneur.
With extensive experience in Business Management, Marketing, Sales and Strategy, but on the other hand, with an enormous passion for people and social impact and driven by solid purposes, she decided to change the course of her life and follow the voice of her heart.
She founded 55+, an impact startup that values and integrates people over 55 and inactive (due to unemployment or retirement) through the recognition of their knowledge and skills, transforming them into local services that meet the needs of communities.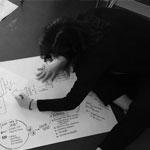 Joana Lopes | Co-Founder & Chief of Product @Spot Games
Joana has a degree in Psychomotor Rehabilitation from the Faculty of Human Motricity and a Master's in Social Psychology of Health from ISCTE. She had experience as a volunteer and association leader in educational projects in vulnerable contexts, reinforced by her professional experience in social and community intervention projects in schools, shelters, academic centres and the wider community. Within the scope of these projects, she developed skills in non-formal education, training, teaching-learning methodologies and promoting personal and social skills. In 2018, he began her journey in the Edtech sector as Co-Founder of SPOT GAMES, a startup whose social mission is to make the learning experience of all students more inclusive, equitable and motivating, developing, for this, gamified pedagogical tools for the classroom context. At SPOT GAMES, she's the Chief of Product, leading all stages of development of its products, coordinating and articulating the pedagogical, technological and design teams.
55+ and Spot Games were two of the three finalist startups in (PAES), the "zero edition" of the Casa do Impact Acceleration Program – Rise for Impact.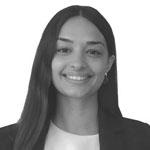 Joana Pinto | CEO & Co-Founder @ Clynx
She's a Portuguese entrepreneur fascinated by business strategies and disruptive innovation in healthcare. Master in Biomedical Engineering from Instituto Superior Técnico and UCLouvain – Université Catholique de Louvain, she's Co-Founder at Clynx.
Clynx is a technology startup that develops health solutions using gamification and digitalization to improve the quality and experience of Physiotherapy.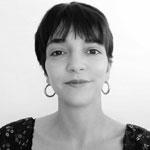 Sara Gonçalves | Co-Founder & CEO @Actif
She defines herself as curious and driven by challenges and the will to overcome them. She constantly seeks efficiency and results within her projects and loves contributing to new projects and challenges.
She has a degree in Agricultural Engineering from the Universidade do Porto and a Master's in Bioinformatics and Computational Biology from the Universidade de Lisboa.
She's the Co-Founder of Actif, a platform that aims to improve the health of the elderly through digital exercises and cognitive activities accessible to all and suitable to different levels of physical condition and mobility.
Actif was one of the three finalist startups of the 3rd edition of Rise for Impact!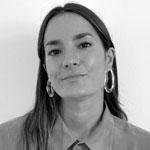 Patricia Gomes| Co-Founder @Matterpieces (by studio8 lab) | Architect & Circular Design
Patricia has a Master's in Architecture and Urbanism from the Universidade do Minho and is a Circular Designer and Co-Founder of Matterpieces.
Matterpieces. is a project that transforms demolition waste from construction into quality structures and coating materials, unique and personalized. This project by Studio8 (an architecture studio) emerged as a way to change the paradigm of the end-of-life of materials resulting from the demolition of works so that they do not end up in landfills, reusing them and promoting the circular economy, thus minimizing the extraction of natural raw materials. It is a solution that proposes the reuse of inert RCDs through a set of processes ranging from demolition, separation and waste treatment to their upcycling, transforming them into a new strategic material for architecture and interior design and incorporating them again in the lifecycle of the buildings.
It was one of the three finalist startups in the 1st edition of the Triggers acceleration program, from which it received 5,000 euros and one year of incubation at Casa do Impacto.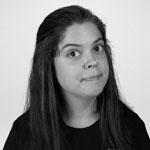 Joana Moreira | CEO @ Reformers | Co-Founder@MAD_Panda | Executive Director @ Transformers | Social Entrepreneur I Ashoka Fellow
Named by the European Commission as one of the TOP 100 Women in Social Enterprise, this social innovation and impact consultant has a Psychology and Social Entrepreneurship degree. She is passionate about solving systemic problems and loves animals, travel, and chocolate; her favourite word is "freedom". Activist for equal opportunities and active citizenship, she claims to wear "always with sneakers on her feet to get faster" where she needs to be!
> CEO of Reformers, a movement that aims to put an end to " ageism " and social isolation, in which volunteers share their talents with groups of isolated seniors (intending to increase their autonomy, social inclusion, and self-esteem), thus creating a support network that promotes intergenerationally.
> Executive Director of Movimento Transformers, an 11-year-old startup that is boosting civic and social engagement in Portugal
> Co-Founder of MAD Panda, a support platform for non-profits focused on animal causes and environmental sustainability.
MAD Panda, a non-profit support platform for animal support associations active in the field, was one of the projects financially supported by the 1st edition of Fundo + Plus.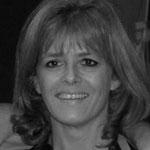 Joana Santiago | President @SEMEAR by BIPP_ LAND OF OPPORTUNITIES
With experience in Governance and Leadership, Joana Santiago believes in actively including citizens with disabilities in Portugal.
The SEMEAR project works with people with disabilities and their families to establish bridges between them, the government and companies, leading to their inclusion in the labour market. In this way, the latter can have employees who are deeply committed and motivated, focused on giving their best, day after day. SEMEAR thus establishes a network of partnerships that integrates families, companies, public entities (municipalities), educational agents, specialized technicians and the population in general, making the best of each one available to all, as it happens, for example, in the case of individual or corporate volunteering.
By encouraging cooperation and integration, SEMEAR seeks to combat the high unemployment rate of people with disabilities in Portugal, defending the Convention on the Rights of Persons with Disabilities, which social and personal empowerment, adequate training and socio-professional integration promote full inclusion and improvement of the quality of life in all dimensions of the human being. SEMEAR believes this is the only way to create a more inclusive, robust, cohesive and rich diversity – a society without margins for phenomena such as indifference or social exclusion.
SEMEAR was one of the seven projects selected for financial support in the 2nd edition of Fundo+PLUS (in the Scaling Axis )!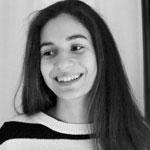 Francisca Canals | Co-Founder & COO @NEVARO | Mental Healthcare Entrepreneur | Biomedical Engineer
A Biomedical Engineer and Entrepreneur in Mental Health, she asserts herself as a creative and result-oriented person with concrete goals, ambitious and highly motivated. As a biomedical engineer, she constantly seeks solutions to people's problems, especially health and well-being. She is passionate about neuroscience, cognition, human behaviour, and physiological computation. She is fascinated with the mechanisms and puzzles of the human mind, behavioural psychology and its potential for self-transformation. It aims to add the scientific-academic knowledge it holds with the passion for everything related to creativity, emotion, motivation, personal development and humanity. She is also enthusiastic about marketing, writing and design, which she considers to have enormous potential to serve as a bridge between science and people.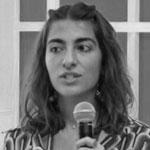 Rita Maçorano | Co-Founder & CEO @NEVARO|CEO & Co-Founder of NEVARO and Digital Transformation Engineer at EDGE Digital Lab.
She graduated in Executive Education and Responsible Business from Católica Lisbon School of Business and Economics. She owns a Master's in Biomedical Engineering, specializing in Clinical Engineering and Medical Instrumentation and Degree Internship in Surgical Robotics. She was LxUs Team Captain at the SensUs Student Competition (Netherlands), where a Portuguese team participated for the first time, and Research Intern at ALTAIR Robotics in Verona, Italy, where she investigated a new sensory method later applied to Da Vinci Surgical tools System (a surgical robot designed to use a minimally invasive approach to complex surgical procedures).
She hopes to embrace new and challenging opportunities in the future, allowing her to explore these multidisciplinary connections and add value to a given team or project.
NEVARO 's mission is to contribute to the management and therapy of mental health accessible to all and with higher quality, acting not only in terms of health but also in terms of inequality. In addition, it aims to improve the lives of people suffering from anxiety disorders by connecting neuroscience knowledge and state-of-the-art technology (VR/AR and AI algorithms).
Your mobile application HolibyNEVARO allows self-management of mental health based on gamified strategies and positive psychology.
They won the x edition of the Santa Casa Challenge and were one of the three finalist startups of the 3rd edition of Rise for Impact with the HOLI app!
For Rita Maçorano and Francisca Canais, founders of Nevaro, "the program played a fundamental role in testing what we had already built and changing what needed (…) In addition, Casa do Impacto's network (…) is crucial for our growth, creating fundamental bridges for the future within the community".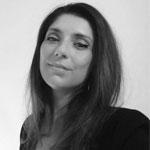 Diana de Almeida Rafael | Founder & Executive Director @ The Minimal Magazine
Founder & Executive Director @The Minimal Magazine; Creative Strategist; Changemaker and Trailblazer. She is also a mentor at Casa do Impacto, at Clube Criativos de Portugal and was previously Director of Marketing and Communications at IES-Social Business School.
The Minimal Magazine is an Editorial Project and an Academy of Social Innovation, designed boldly and creatively, which opens space for a more conscious, healthy, sustainable and inclusive, Mindful & Slow Living. More than just loose ideas, it's a way of life, a state of mind and a huge desire to make every decision count. An audacious collision — on the frontier of knowledge — between cutting-edge scientific evidence, innovation & strategic management, mapping of cognitive processes and a multiparadigm sociological approach, making them tangible and uncomplicated for everyone. All this without ever forgetting the nature and real challenges that define modern cosmopolitan life. A meeting of balance between the various spheres, outlining a Contemporary Manual for the Art of Good Living.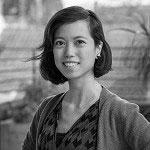 Lindsey Wuisan | Policy Expert Circular Economy and Sustainability, Founder Circular Economy Portugal
She's an environmental consultant with more than ten years of experience in sustainability and circular economy, from policy formulation (EU and national level) to research, proposal development and project management. She's specialized in waste prevention strategies, environmental assessments, plastics and WEEE, and she's passionate about regenerative agriculture.
Circular Economy Portugal is a non-profit organization that aims to stimulate the transition to a circular economy in Portugal: a society without waste. By promoting sustainable production and consumption, waste is avoided or used as a resource. To achieve a real impact, it takes action and establishes projects with the potential to transform sustainability into a business case. Circular Economy Portugal works as a platform because it believes in shared knowledge and collaboration. The local scale is essential for directly engaging citizens and creating job opportunities.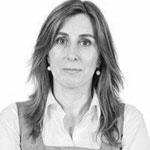 Teresa Silva Cardoso | Board Advisor @Associação dNovo | Operations and Customer Service Management / Marketing Management / Leadership / Consultant
She is an Operations Manager with over 25 years of experience in areas such as Complaints and Quality Management, Claims, Clinical Management, Providers (Clinical and others), Projects and contact centers, going through different mergers, acquisitions, and Sale processes. She has high Leadership capacity (with teams of more than 200 employees) and significant experience in the Implementation of New Processes and Management of Transformation Projects. She has in-depth knowledge of clients of various types (individuals, SMEs and large national and multinational companies) and sectors of activity. It asserts itself with a strong orientation towards results and profitability, always seeking the balance that guarantees high service levels to Customers and Partners.
Associação dNovo aims to be an agent of transformation for people and society through the enhancement, training and reintegration of experienced professionals. It intends to contribute to a future of opportunities, transforming the contribution of the elderly into the evolution of the youngest—a cycle of knowledge sharing essential for the sustainable development of society.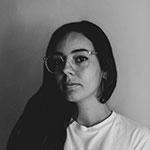 Monica Gonçalves | Producer & Manager @Estúdio Manifesto
Mónica is the creativity and producer of content, strategic and digital follow-up. In addition, she manages partnerships and commercial relations, personal and artistic representations, the agenda and response to different scenarios.
Estúdio Manifesto is a startup that does Agency, Digital Consulting and Production, incubated at Casa do Impacto, where it records the weekly podcast Bar Aberto. Produces Digital Narrative, New Media Content, Marketing and Communication, Empowerment and Amplification, Social Media, Digital Strategy, Content, Digital Production and Event Production.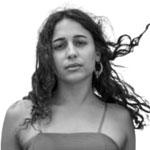 Guadalupe Amaro | Digital Content Creator @Estúdio Manifesto
"De foice em riste, escudo de cortiça e coroa de alecrim (With sickle in hand, cork shield and rosemary crow) is how Guadalupe Amaro defines herself. She creates digital content for Estúdio Manifesto, where she gives voice to Bar Aberto, the podcast by Estúdio Manifesto weekly.
Assunção Loureiro | Managing Director @SeaTheFuture
This senior executive is passionate about brands, innovation, business development, and sustainability. Creativity, flexibility, solid ethics and a constant predisposition to learn are fundamental personal characteristics that define her and her professional path. In addition, she has a proven track record of building and sustaining businesses through positive and close management of people and brands, processes and deadlines.
SeaTheFuture is the spinoff of the Oceanário de Lisboa that intends to become the global platform of reference in terms of offering inspirational content, literacy and specific tools so that all people can be active agents in the preservation of our oceans through informed and transparent contributions to local conservation projects. It has an evident ambition: to inspire and empower more people to support conservation heroes worldwide effectively. Furthermore, with the ultimate goal of protecting and restoring the oceans and their life, it aims to be a friendly, reliable and transparent platform that ensures that contributions from the acquisition of sustainable products or direct donations go directly to the project the person wants. A scenario she believes is a win-win situation: conservation projects will have funds to increase their impact, and employees will receive high-quality sustainable merchandising, all thus contributing to the sustainability of the oceans!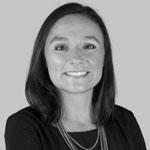 Maria Eliseu | Founder @Fundo de Impacto | impact Investing | impact Finance | Sustainability | ESG
Maria has a Law Degree from Universidade Nova de Lisboa, a Master's in Law from Universiteit Leiden, and a General Management Program certification from the Catholic University of Portugal.
Fundo de Impacto aims to empower companies to develop solutions to today's most pressing social and environmental problems and contribute to achieving the United Nations' sustainable development goals.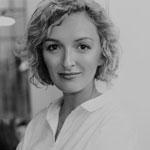 Marina Solovyeva | Founder & CEO @Diagnio | Backed by Alchemist | Health Tech | Women's Health
Marina Sol is the Founder & CEO at Diagnio. She graduated in Digital Health Product Development from Stanford University and has a Master's in Marketing and Information Systems from the University of Economics and Engineering of St. Petersburg.
Diagnio is an innovative FemTech mobile app /device with a mission to transform hormone diagnostics and help women gain a clear understanding of their reproductive health through an affordable, accurate, and comfortable home testing system (using a female saliva sample to measure estrogen level and determine cycle phase and ovulation). The startup has a whole stack experienced team in the corporate and startup world, with over 15 years of experience in health tech and more than five in medical devices. This first-generation product already has FDA Class 1 clearance. The startup is supported by Alchemist & ExpertDOJO accelerators in the US and IN5 & NRG Ventures in the UAE and KSA.
These are some examples of the many women who make a difference in our community, among others whose work we will continue to highlight and thank.
Do you want to be up to date with all the news from Casa do Impacto, including our monthly program of events? Subscribe to our newsletter and follow us on social media – Facebook, Instagram,Twitter and Linkedin.